Description
What you'll learn
What's included?
FAQs
Description
"A tool is only as good as the person that uses it" – this course has been designed to instil confidence and competence in all users of the world renowned WJ IV Achievement Test – UK & Ireland edition. Participants will be given a thorough overview of the psychometric test and its applications and be given a step-by-step guide on how to administer and score all 11 subtests of the WJ IV. There are short quizzes and exercises to complete along the course to help consolidate learning. It is expected that everyone that takes course will own a copy of the WJ IV test of achievement so that they can work through the material with the tutor.
What you'll learn
What's included?
FAQs
This is the section where you can add any content and material in the course tab "Material"
Bear in mind this section is visible to ALL the students, enrolled or not.
Please, check this instruction:
Course Materials
Course materials are supplemental materials needed for your course. It is most common to include PDF files or other downloadable files in this area, but you can include anything you'd like (PDFs, images, downloadable audio files, links to other websites, etc.).
Next to Course Materials, toggle the switch on
Add your materials in the box (HTML is supported)
Course materials are displayed to your users in a separate tab, alongside your main course content.
NOTE
Course materials are shown to all users (even those not enrolled in the course).
Resources & Reading: 
You can add here PDF, links, images...
Course and Learning Objectives
Welcome to your online course_ Administering Standardised Tests
Administering Standardised Tests -BPS Assistant Test User Certificate Course (CCET Module 1)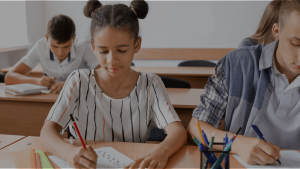 Welcome to your online course_ Administering Standardised Tests