There's no better, easier or cheaper way to get qualified to carry out tests than completing this great online ETAAC (CCET + AAT) course. It's a purposefully amalgamated CCET + AAT (Access Arrangements Training) and gets you a LEVEL 7 equivalent qualification & meet JCQ criteria  – Get qualified now to carry out the tests you need!
This Course is Verified by: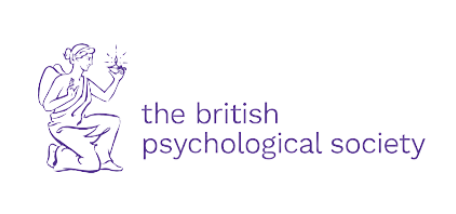 Course Description
This self paced, comprehensive and engaging course is a combination of our popular Certificate of Competence in Educational Testing (CCET) and our Access Arrangements Training (AAT). Successful completion enables teachers to gain a Level 7 qualification in testing and UK access arrangements which meets the JCQ criteria to practice as a specialist assessor. Taught by highly experienced practitioners and expert Educational Psychologists this course guides and develops the learners knowledge and skills in specialist assessment, testing and access arrangements through the use of video lessons, tutor & peer interaction as well as engaging activities and assignments. No prior knowledge in testing or assessment is assumed so the learner is brought on a journey, building their knowledge and confidence as they go.
The course is self paced ensuring that the learner can work at their own pace and revise topics and concepts as they need and with ease. This course has all the resources, support and content needed to ensure an excellent learning experience and a confident, competent and content graduate.
Course Duration
Approx. 100 hours of study and learning required
What's included?
 Video lessons
 Downloadable Resources
 Access on a tablet or phone
 Professional Qualification (Level 7 Certificate in Testing & Access Arrangements)
Course Workbooks & Assignments

 Personal Tutor
 Frequently Asked Questions
When does the course start and finish?
The course starts now and closes in 12 months. You can work through the video wherever you like and whenever you like.
How long do I have access to the course?
After enrolling, you have unlimited access to this course for 12 months – across any and all devices you own.
What if I am unhappy with the course?
We would never want you to be unhappy! If you are unsatisfied with your purchase, contact us in the first 30 days and we will give you a full refund. information
Do I receive a qualification?
Yes – upon successful completion you will receive two qualifications. The first is the British Psychological Society verified Certificate of Competence in Educational Testing and the second is a Level 7 equivalent Certificate in Educational Testing and Access Arrangements (ETAAC) accredited by OCN London.
Does this meet the Joint Council for Qualifications (JCQ) to practice as an access arrangements assessor in UK?
Absolutely yes. This course is accredited at Level 7 by OCN London and meets the JCQ criteria to practice as an access arrangements assessor in the UK. You must also meet the JCQ's further criteria (i.e. hold qualified teaching status). Visit here https://www.jcq.org.uk/exams-office/access-arrangements-and-special-consideration/ for more information
Do I have tutor to help me on this course?
Yes, upon enrolment you will be assigned an experienced tutor that will help guide you through the course and answer any queries you have.
Online bootcamp courses will equip you with the resources and knowledge that you need to be the best and give the best to your students and children's education.
Shop For Tests
Education Elephant offer many tests, some of the most popular being, Woodcock Johnson IV: Tests of Achievement (UK & IRL Edition) and SPaRCS Test Kits.
Live Webinars
Education Elephant partners with some of the industry best to bring to life excellent live webinars for the global educational community.